Surmise / Overmine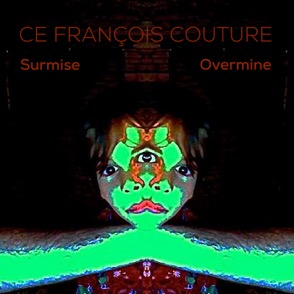 Simple virtuel gratuit / Free digital two-track single
Autopublié/self-released : 12/2016
Téléchargez-le ici, c'est gratuit.
Download it here, it's free.



[FRANÇAIS]
En cette saison de réjouissances et de générosité, CE François Couture annonce la parution surprise d'un simple à deux titres sur le Web. Surmise/Overmine s'ajoute au bandcamp de l'artiste et est offert en téléchargement gratuitement (les dons sont les bienvenus).

« Surmise » et « Overmine » sont deux exercices de style réalisés à l'été 2016. Ils détonnent tellement de mes travaux actuels que j'ai décidé de les offrir à tous. Ce sont DE LOIN les deux pièces les plus accessibles que j'ai réalisées à ce jour. « Surmise » a des airs de rock progressif instrumental ; « Overmine » évoque à la fois Keith Emerson, Vangelis et André Gagnon (sans blague).


Une sortie à écouter avec plaisir et à prendre avec un grain de sel.

[ENGLISH]
In this time of rejoicing and generosity, CE François Couture announces the surprise release of a free digital-only two-track single. Surmise/Overmine is available from the artist's bandcamp for free (donations accepted).


"Surmise" and "Overmine" are two instrumental exercises composed in the summer of 2016. They are so remote from my current projects that I decided to release them for free as a stand-alone item. They are BY FAR the most listener-friendly tracks I've produced so far. "Surmise" has a '70s instrumental prog feel, while "Overmine" brings to mind Keith Emerson, Vangelis & André Gagnon (no kidding).

A pleasurable listen that should be taken with a grain of salt.


Details
CE François Couture: tout/everything

Enregistré en juillet 2016 au studio/Recorded July 2016 at: Parking Reserved for Musicians Only (St-Faustin-Lac-Carré, QC).

Photo & traitements/treatments: François Couture
Graphisme/Layout: Eve-Marie Roy